Forex News Alarm
Economic News Alert With A Simple Tap
On-Time Alert Everytime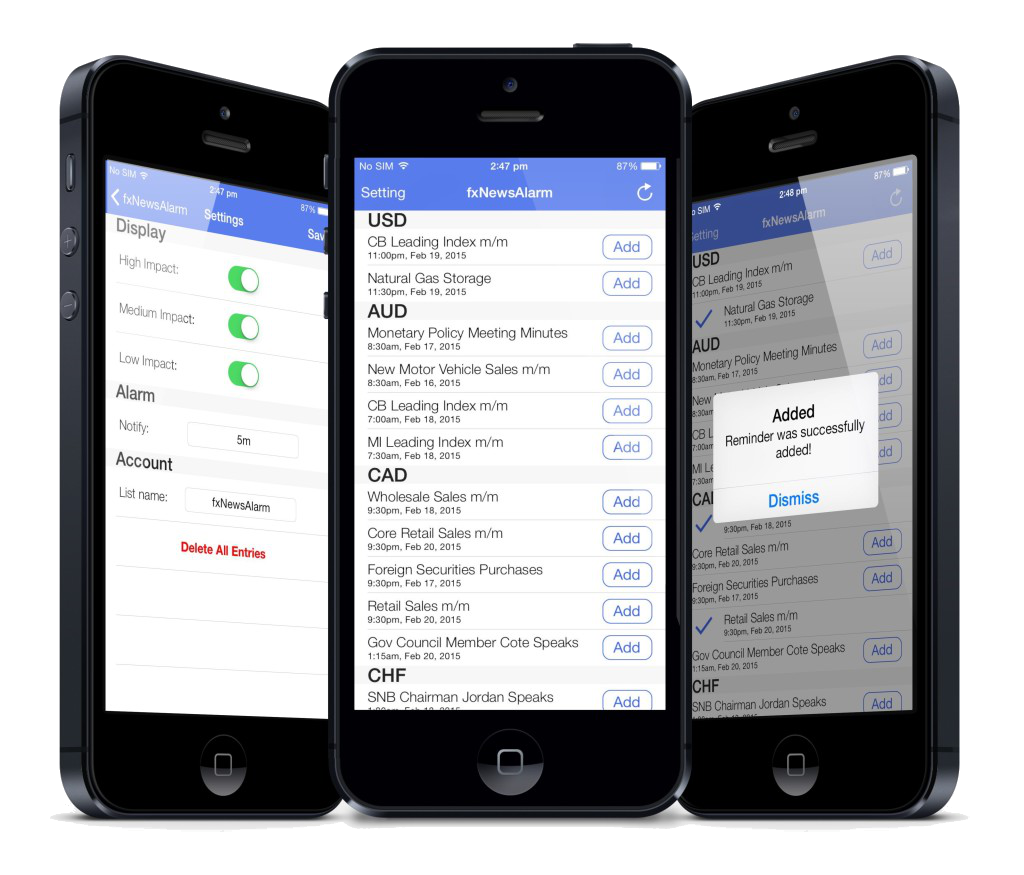 ---
No matter the level of experience a trader has in forex trading, there is no way that a trader can avoid market risk from economic news announcement from various countries. Economic news events play its part in shaping the economy global outlook that will contribute in movements in the market.
These market movements may mean:
increase volatility
unnecessary market risk for unsuspecting traders
Although news events may carry risks, these could be avoided or even taken as great trading opportunities if a trader is prepared prior to an important news event. That means being informed of upcoming news event ahead of time.
Now a trader can be informed of important news event whenever and wherever he/she is.
---
Introducing Forex News Alarm App

---
Getting notified of important news event can be done in 3 simple steps:
Set alarm options
Add news event
Get notified event

---
How is Forex News Alarm a great companion app to your trading:
1) Instant notification
– get notified prior to the news event happening so you will not be taken off guard
2) Simple to use
– within 2 steps you are able to preset all your alarms for the entire week
3) Mobile mode
– you can get notified anytime anywhere from your mobile phone
4) Make Wise Decisions
– make decision to stay away from the market or take advantage of potential trades
5) Detailed
– though lightweight and simple to navigate and digest, the information presented are still detailed enough to know what is going on
Forex News Alarm is a great companion app that helps traders to be notified of important news event anytime anywhere.
---
Click the icon to download the app today