Forex Chartistry
For all price action traders out there, this is one of the charting packages you must own if you trade price action on Metatrader. When it comes to choices of charts in Mt4, most Mt4 forex traders are aware that they do not have much choices. In Metatrader 4, there is only one chart type to select from, that is OHLC or time interval charts ( 5 min, 15min 60 min ) . Finally, Renko, Kagi, Line Break and Point and Figure charts are made available to Mt4 Traders. All 4 Bundled in 1 package.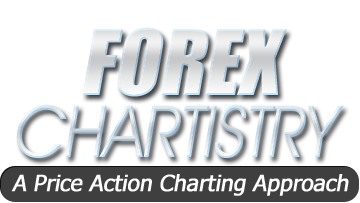 The Importance of Reading True Price Action
The problem is time based charts does not present price action in the most useful way for forex traders. While most forex traders wants to see market 'true' action, time based chart is often not the best chart to see it.
This is when most forex traders turn to using charts like price break or also called line break chart, renko, kagi and point and figure charts. These charts main strength over time based charts is that  they present price that shows its true underlying price action. That means when traders find themselves getting into false breakouts or false signals, the most easiest way to reduce false signals is to use these price action charts.
Renko, Kagi , Line Break and Point and Figure Charts Present Better Trade Signals
Price action charts when set up properly, will present market data with less whip saws  then time based charts. This will mean that having seen a technical chart pattern on a price action chart offer a higher probable chance of winning success than over on the normal time based charts.
Trendline EA: Trade Entries and Exits with Signals from  Alternative Charts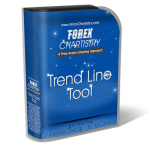 If you are a technical chart trader or support/resistance trader, and you are looking for price action charts to trade on, Forex Chartistry provide all the necessary tools that you can rely upon to automate your trade entries to exits. Within Forex Chartistry, you will enjoy the capability to trade and analyze market with the four charts – Renko, Kagi, Line Break  and Point and Figure.
Next, you will enjoy using trend line ea on these special charts. Trade entries and exits can be placed by drawing lines on the trading chart. These lines can be sloping or horizontal and when placed, will act as pending orders. As market price touches these drawn lines, entries or exits will be executed.
Trade Automator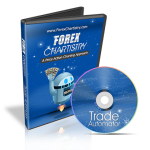 As a chart trader, we understand that each of these price action charts are unique. Thus, they have a tendency to generate trading signals in a special way.  The trade automator that comes included in the Forex Chartistry package will add more automation to the Chartistry trader. You can find yourself exiting with renko boxes, entries on line break signals, trade placement on trend change detected by 3 box reversal in point and figure charts.
Forex Chartistry Package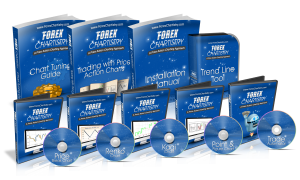 Forex Chartistry package includes 4 chart indicators and 2 expert advisors. This is a package that ensure technical chart traders be able to automate their own chart trading system on automation. It increase Mt4 traders chart reading capabilities allowing them to much better price action than the rest of mt4 traders.
The trade automator empowers traders to make full use of automation over at placing trade entries and exits based on special signals generated from these special charts. It is one package that will allow discretionary or manual traders to trade technical chart patterns on price action charts in a much much better way.
Trendline EA allow traders to draw pending order lines on each of the special alternative charts for entry on break of trendline. Lines can also be drawn on OHLC chart too.
Renko, Kagi, Price Break and Point and Figure chart traders will benefit from the simplicity and accuracy of Forex Chartistry. It is a powerful charting package powered with trade automation for chart traders.
Forex Chartistry is released on 5th Feb 2013. Hit the url below for more information:
ForexChartistry System
Video on Indicator Closeup and Trade Automation
Indicator Parameter and List
Auto Entry/ Exit  with Trend Change Signals
Auto Exit Renko Trailing Stop
Learn more by clicking on the link below
Price Break, Kagi, Renko, Point and Figure Forex Charting in Metatrader 4 
If you like ForexChartistry and what you have seen so far, let us know what you think by sharing with us  on twitter or facebook with the buttons below.