Is your trading balance protected in a segregated account? We've been through recovering money from an insolvent broker. Our money are placed in a segregated account but that does not mean we can get the money back that quickly like we assumed it to be. Myth about segregated account What used to believe by many that money placed in segregated account is well protected. It will be protected if...
Read More
Forex trading was started on a bad note when the debacle of franc unpegged from euro happened in mid January 2015. The exchange rate peg at 1.20 ( EURCHF ) was removed by SNB central bank and caused the collapse of 2 international forex brokers. Our trading account with Alpari UK was affected. Luckily, we exited all of our franc exposure one day before the entire fiasco. This was a huge wake up...
Read More

Are Trading Tools Still Relevant? Last week, we have made some updates to our trading tool softwares, ForexTrailer and ForexChartistry. We look into the aspect of whether trading tools are still relevant in todays trading activity and which aspect of trading does each specialized trading tool that we have developed address on. Trade management and ForexTrailer As some of you...
Read More

Connecting With Traders On The Ground: Part 1 As you guys might know, we have been sending out emails the past few weeks as an outreach campaign to connect with as many of you in our forex trading community as possible. The purpose of the outreach campaign through Skype or phone calls is to have a great chat with all kinds of traders regardless of the trading level and experience you...
Read More

Here are some ForexChartistry Update Many of you may know that ForexChartistry system is launched on the 8th Feb 2013.  A page has been put up showing video on trade automation trading with each of these charts on the list Price break chart Renko Kagi Point and Figure OHLC normal charts Head to this url Price Action Chart Trade Automation Some...
Read More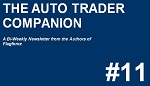 Clarity is Power! To Forex traders, having a clear and uncluttered view of the Forex market is important as you want the market to tell you how it is doing so far and where it might head next. Not the other way round! Often we are bogged down by paying too much attention to the finer details of the charts and not see the big picture because of distractions. But there is a way to overcome...
Read More