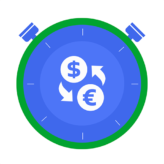 Economic News Calendar In A Glance Get Notified Anytime Anywhere Economic news events represent a great part of the pulse of forex market. Any major or minor reports of the day can send ripples throughout, prompting huge volatility in the market. Volatility is good for traders to rake in profits but could also mean a huge risk if a trader is not aware and prepared for impending news. In order to...
Read More
Is your trading balance protected in a segregated account? We've been through recovering money from an insolvent broker. Our money are placed in a segregated account but that does not mean we can get the money back that quickly like we assumed it to be. Myth about segregated account What used to believe by many that money placed in segregated account is well protected. It will be protected if...
Read More
Forex trading was started on a bad note when the debacle of franc unpegged from euro happened in mid January 2015. The exchange rate peg at 1.20 ( EURCHF ) was removed by SNB central bank and caused the collapse of 2 international forex brokers. Our trading account with Alpari UK was affected. Luckily, we exited all of our franc exposure one day before the entire fiasco. This was a huge wake up...
Read More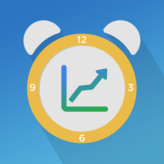 Economic News Alert With A Simple Tap On-Time Alert Everytime No matter the level of experience a trader has in forex trading, there is no way that a trader can avoid market risk from economic news announcement from various countries. Economic news events play its part in shaping the economy global outlook that will contribute in movements in the market. These market...
Read More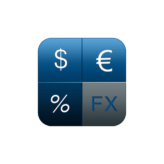 Blazingly Fast Amazingly Accurate Lot Size Calculation Each and Every Time Imagine you have that perfect trade entry setup and raring to go when you reach that mundane but all important step of Lot Size calculation. How many times have you been frustrated with inaccurate Lot Size calculation that causes overexposure to unnecessary market risk? Your Forex risk comes in...
Read More